the area was separated in 4 sections. For each section was decorated by different orchids each other. These are expressed 4 seasons. As this year is the 15th anniversary, this display means passing time, years.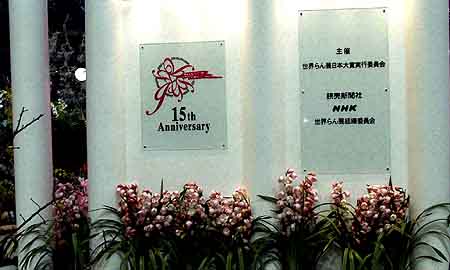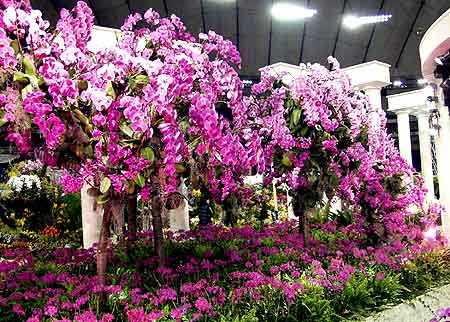 In spring, cherry blossoms are full -blown. The pink colored flower of Phal are cherry blossoms and the flower of Epi. are petals fall down.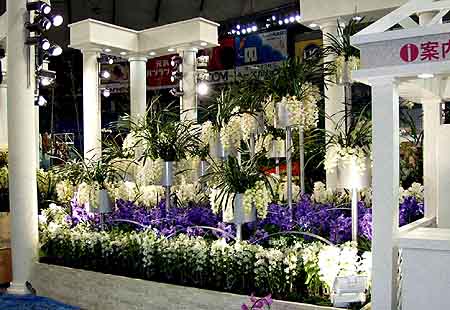 In summer, many seagulls are flying on blue sea where white waves are beautiful.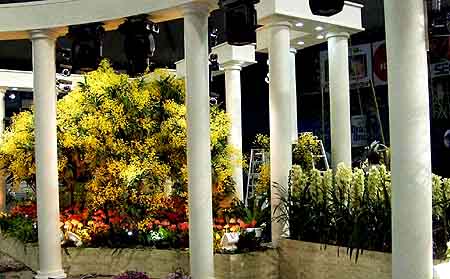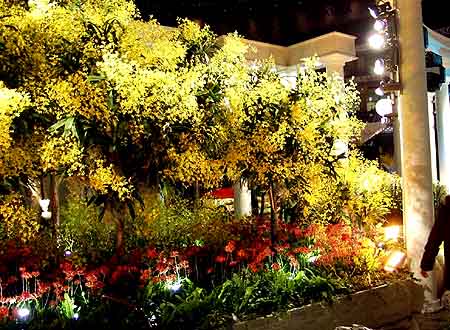 n fall, the leaves of trees are turn to yellow. The lower of Onc. are the colored leaves.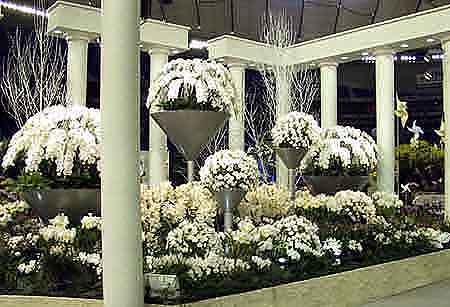 In winter, mountains are buried under snow which is glittered